Designed to pack a nutritional punch with tons of yummy breastmilk-boosting ingredients, lactation smoothies are excellent snacks for any mom who wants to increase their milk supply.
What's in a lactation smoothie?
In most lactation smoothies you'll find foods to boost breastmilk supply like brewer's yeast, flaxseed and oatmeal. These ingredients are all known galactagogues which work to increase your milk production. I've also added spinach in my smoothie, as it's very rich in folic acid and great for breastfeeding mothers!
I find that you really don't notice the flaxseed and oatmeal too much, but you likely will notice the brewer's yeast a little bit as it is bitter. Make sure to use vanilla flavored yogurt and add a bit of honey to mask this taste.
If you absolutely can't stand the brewer's yeast, just omit it. You're getting plenty of milk boosting goodness with the oatmeal, spinach and flaxseed.
Pineapple mango lactation smoothie
Yield: 1 serving
Pineapple mango lactation smoothie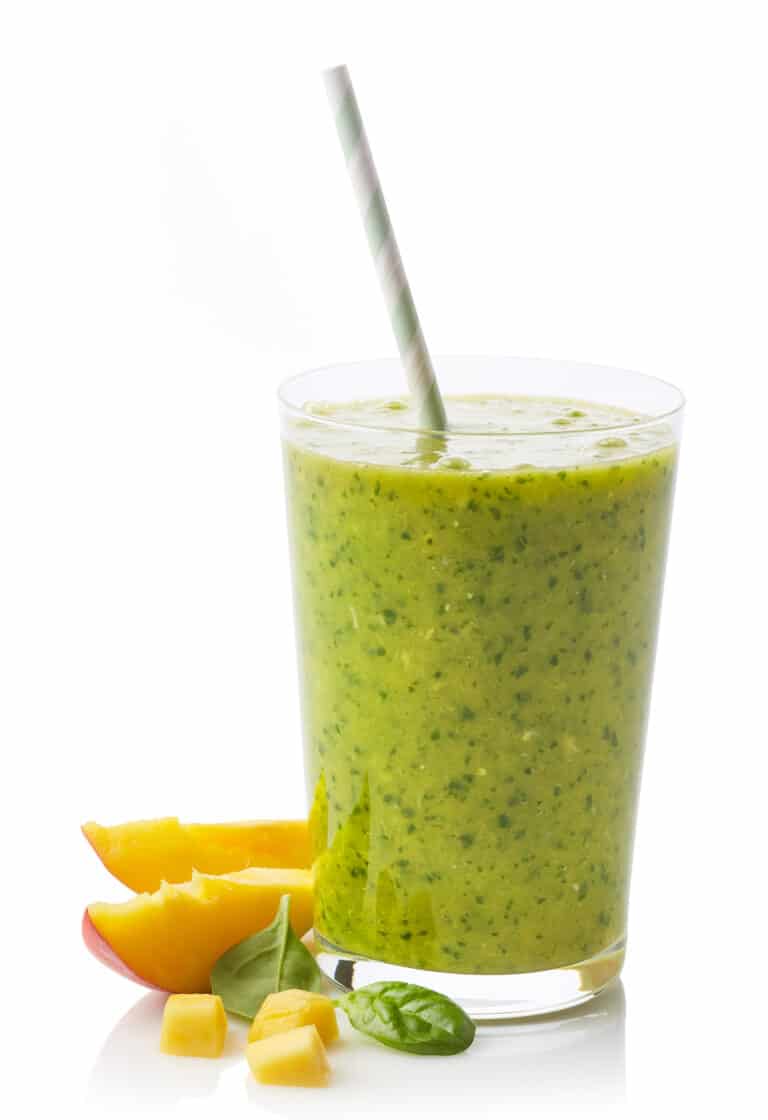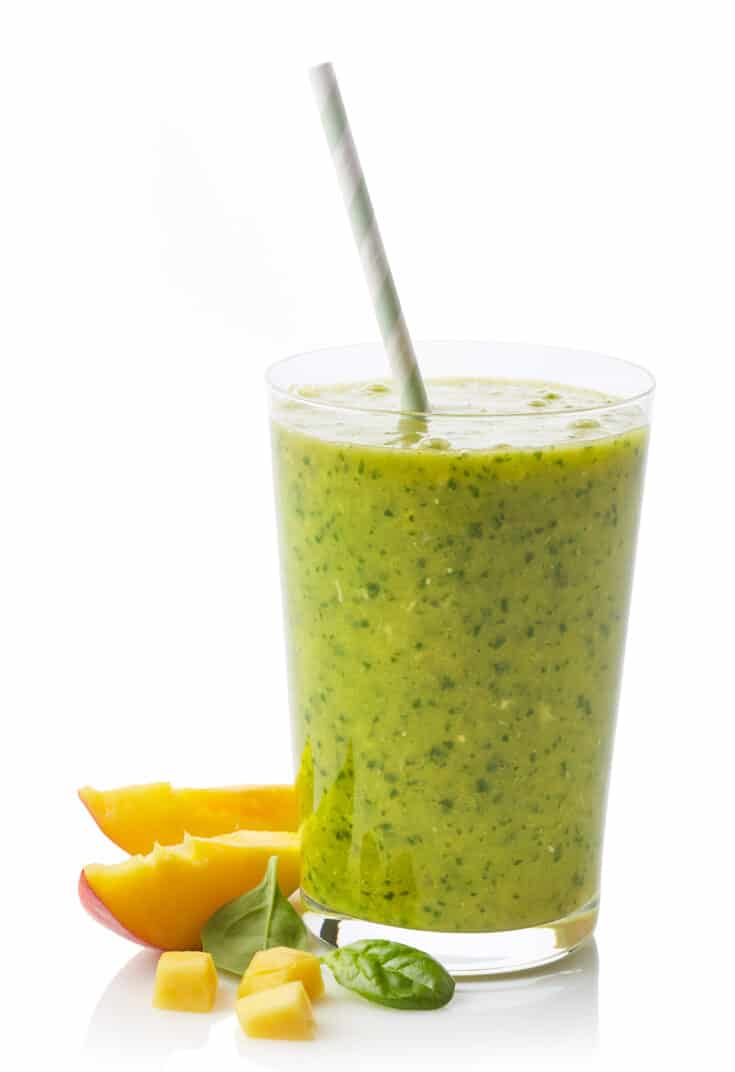 Delicious lactation smoothie designed to increase milk supply
Ingredients
1/2 frozen banana
handful of spinach
1/2 cup frozen mangos
1/2 cup frozen pineapple
1/2 cup yogurt
1/3 cup old fashioned oats
1/2 cup water or milk
1 tsp brewer's yeast
1 tbsp ground flaxseed
honey to taste
Instructions
Place all ingredients in blender and blend until smooth. Brewer's yeast is very bitter, so to mask the taste I'd go with vanilla yogurt over plain and add honey until desired sweetness.
Using a frozen banana makes the smoothie creamier! And please note, you will have to blend for a bit to completely blend the oats.
FAQ about milk-boosting smoothies
Do lactation smoothies work?
Many mothers, myself included, saw an increase in milk production when eating foods known to increase milk supply. While there are several foods associated with increased milk production, there's not a lot of scientific evidence to point to the fact.
To be perfectly candid, you will not see your milk supply double just because of these lactation smoothies. I did notice a slight increase and continued to eat either smoothies or oatmeal every day while I breastfed my daughter and never had a concern with supply.
Besides lactation smoothies and consuming galactagogues frequently, one of the best ways to increase your milk supply dramatically is to power pump.
How often should you drink a lactation smoothie?
For best results, aim to drink one lactation smoothie per day. If you get tired of this one, get creative with other fruits, and even think about nut butters!
Additional lactation recipes