Hi there! I'm Ashley and I'm so happy you stopped by.
I'm a wife, mama of 2, and certified potty training consultant. I'm also hugely obsessed with baby and toddler sleep and find joy helping new parents with best practices in potty training and baby/toddler sleep.
Currently I'm taking my passion for baby and toddler sleep and going back into the classroom to become a certified baby and toddler sleep consultant.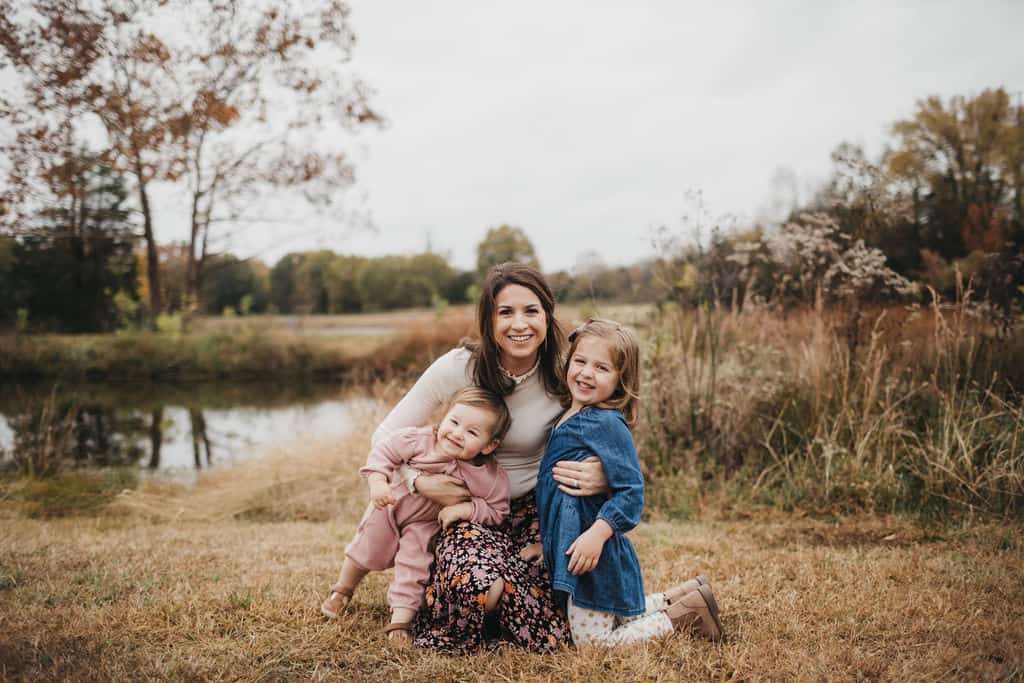 Here's a little more about me…
I'm your typical type A– I love to plan, cleaning makes me happy, and I hate spontaneity. Lucky for me, my husband is the exact opposite of type A, so I'm working toward a happy medium.
I thought I had life pretty much figured out until our sweet, little girl was born in 2017. It took me about two minutes to realize I had no idea what I was doing, and life as I knew it was all going to change.
The way I viewed my job, relationships, and just life in general all got turned upside down– but a good upside down 🙂
There is so much to learn as a new mom and at many points I felt utterly overwhelmed by it all.
How do I know if I'm breastfeeding correctly?
How can I get her to go to sleep without me staying up half of the night?
How do I transition from breastmilk to solids?
Is my body ever going to go back to normal?
Just to name a few things we mommies stress about.
I stayed up all hours of the night researching and trying to find advice on how to win at this whole mom thing, and so I decided to start a little blog to share what I've learned and to also help other fellow stressed out mamas.
I joke and tell my husband to please consult my blog incase of my unplanned departure from this world (I know that's a little morbid, but motherhood does that type of thing to you), but in all seriousness, my goal with this blog is to create a community that shares parenting info, wins and challenges as we all grow together.
Motherhood is a wonderful challenge and I'm so happy you've joined me!
P.S. Love home decor, DIY and renovation before and afters? Join us on home like you mean it for all things home.
Want to get in touch? Contact me here or send me an email at [email protected]