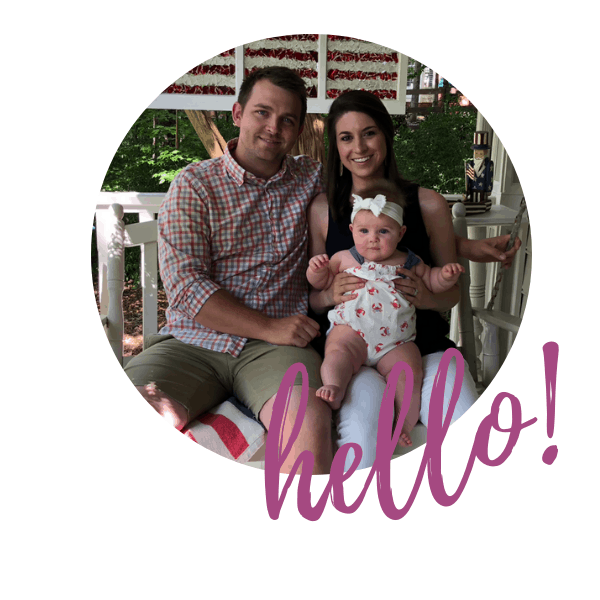 Hi there! I'm Ashley and I'm so happy you stopped by.
In 2017 my husband and I welcomed our baby girl, Emma, and life has never been the same.
As a self-proclaimed type A, I've been dreaming/planning/researching everything there is to learn about surviving motherhood for years before I even became pregnant. I've googled, asked fellow mamas, spent time at the library– you name, I've thought about it. But despite my best efforts (and years of planning) in just the first 24 hours after Emma's arrival I knew no amount of planning was going to prepare me for motherhood the way actually living through it would.
Motherhood is certainly no picnic-from the sleepless nights to the constant worrying, and don't forget the loads and loads of laundry, this mom gig is hard work! And so I've created this community to help moms, well, mom like you mean it.