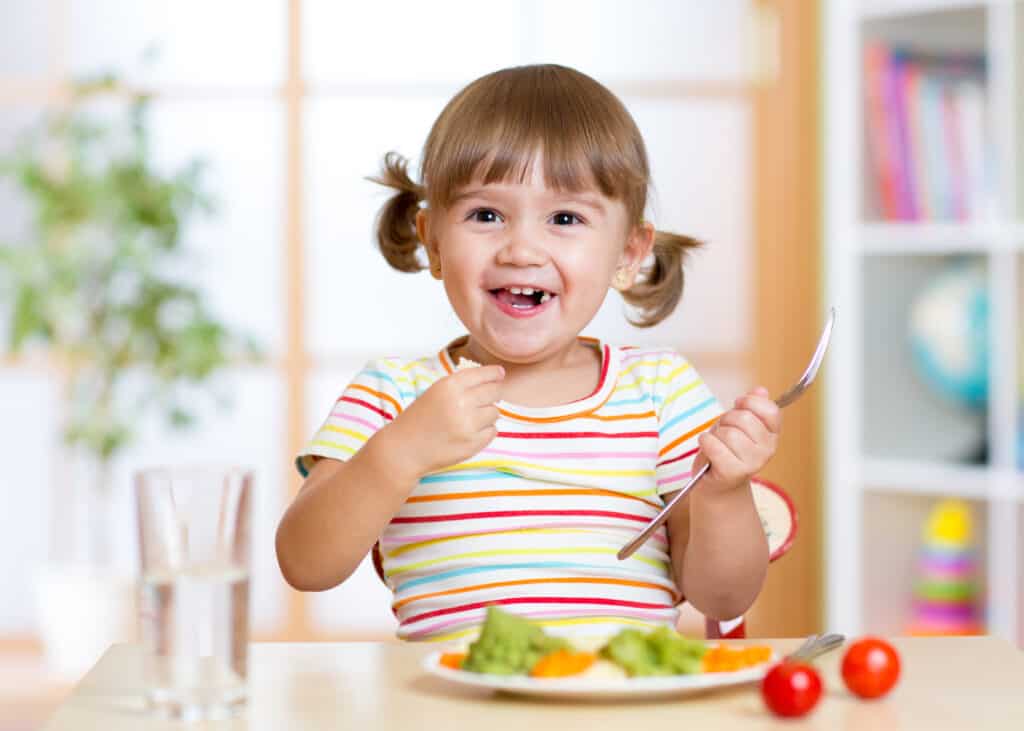 How to get a toddler to eat vegetables is the age-old conundrum many parents find themselves in, and I was no different– my little one year old happily ate whatever I put on her plate until one day, she didn't.

Overnight she decided she didn't like what she didn't like, and unfortunately for me, what she didn't like was vegetables.

After agonizing over my toddler's new dietary preferences for weeks, I decided I simply wasn't going to allow her not to consume any veggies.
But as any parent of a toddler well knows, you can't really force them to eat vegetables at this age– nor should you!

But what you can do is get creative about sneaking veggies into a toddler's diet, and that's exactly what I did.

This post may contain affiliate links. Read my policy here.
How to get a toddler to eat vegetables
Getting toddlers to eat veggies is hard, it's so hard that a recent study found that a whopping 9 out of 10 kids aren't eating the recommended amount of veggies each day– which for a toddler is 1 cup.

So what do you do when your picky toddler refuses to eat vegetables? Try these helpful tips on how to get a toddler to eat vegetables!

Make smoothies with hidden veggies for toddlers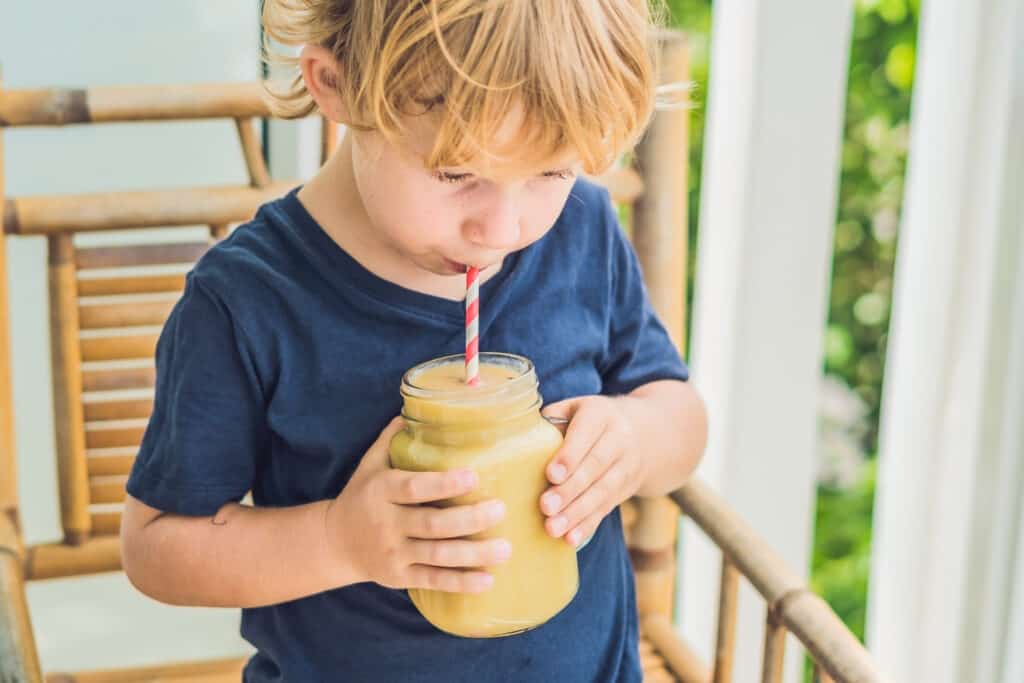 A blender is something that is used absolutely every single day in my house. Not only do I have a picky toddler that doesn't like vegetables, but I also have a husband who doesn't like them too much either, so I sneak veggies into both of them with yummy smoothies!

I don't offer my toddler juice, so giving her a smoothie is a "treat" to her and she absolutely loves it.

This summer I purchased this blender that was definitely an investment, but since this is one of the main ways my entire family consumes veggies, it was well worth it, in my opinion.

Before, I had just a basic blender and it would take forever to blend up frozen fruit/veggies, and the consistency was just too lumpy to be sipped through a straw.

Here are my favorite smoothie recipes with hidden vegetables:

P.S. Fresh kale and spinach lasts only a few days in my refrigerator, and since I don't like to waste food or spend all my money at the grocery store, I buy freezer bags and put the kale and spinach in the freezer as soon as I purchase them. They work great in smoothies this way.
Mix veggies into quesadillas or eggs
I've yet to meet a toddler who doesn't like quesadillas, or an adult, for that matter. You can easily sneak veggies like chopped broccoli, bell peppers and beans into quesadillas or eggs without your toddler knowing.

Muffins with hidden vegetables for picky toddlers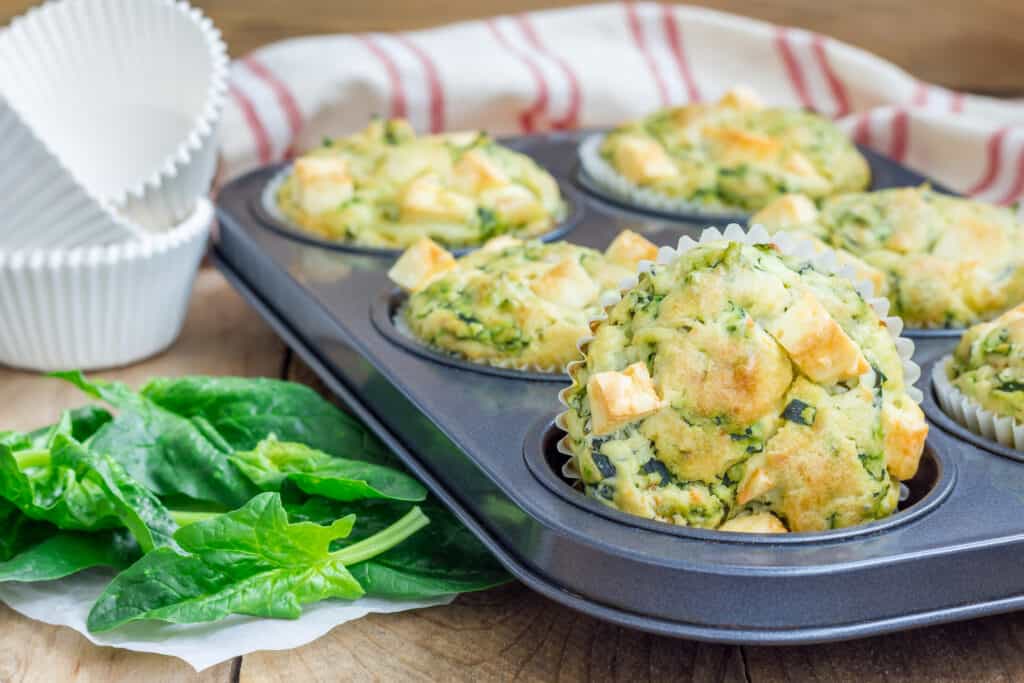 I love muffins because I can sneak veggies and fruit in them and they're so easy to pack for on-the-go snacks.
Muffins are a great way to sneak veggies into your toddlers food, but when searching for recipes, make sure that you look at the sugar content. Look for recipes that use oats or whole wheat flour and a healthier sweetener, like real maple syrup or unsweetened applesauce.

Here are two of my favorite muffins with hidden veggies:

Healthy pumpkin muffins (yes, pumpkins are technically considered fruit but they have the nutritional yield of veggies)
Tip: Make a double batch and freeze! Defrost 12-24 hours before you want to serve again.

Try veggie noodles
My toddler loves pasta, and honestly I can't blame her, it's so good!

But, there's so many great alternatives to traditional pasta noodles on the market today, so why not see if you can hide some nutrients via veggie noodles.

You can buy just the regular vegetable noodles or you can find things like red lentil pasta or chickpea pasta. You can also sneak veggies into dishes like spaghetti or lasagna by using zucchini noodles.

I bought a spiralizer years back and haven't looked back. I routinely spiralize zucchini instead of using regular noodles and I've gotten my toddler to eat veggies this way too!

Mix up the mac and cheese
Mac and cheese is a complete novelty to toddlers. My daughter makes an audible "mmmm" sound with each bite when she's eating it, so I was pretty nervous about hiding some veggies into one of her favorite meals.

There are several recipes that creatively sneak veggies into mac and cheese; here's one of my favorites, so far.

Try baked potatoes
Did you know that 1 medium baked potato will satisfy your toddlers veggie allotment for the day? Mix things up by offering a baked potato with dinner. Make it healthy by substituting plain greek yogurt for sour cream.

Don't forget about healthy spreads like hummus

Packed with fiber, protein, iron and vitamin b, hummus is a very healthy food. Spread on whole wheat toast or even get your toddler to be more interested in veggies by offering hummus as a dip. 
Psst! Here you can find tons of healthy costco toddler food ideas!

Make sweet potato fries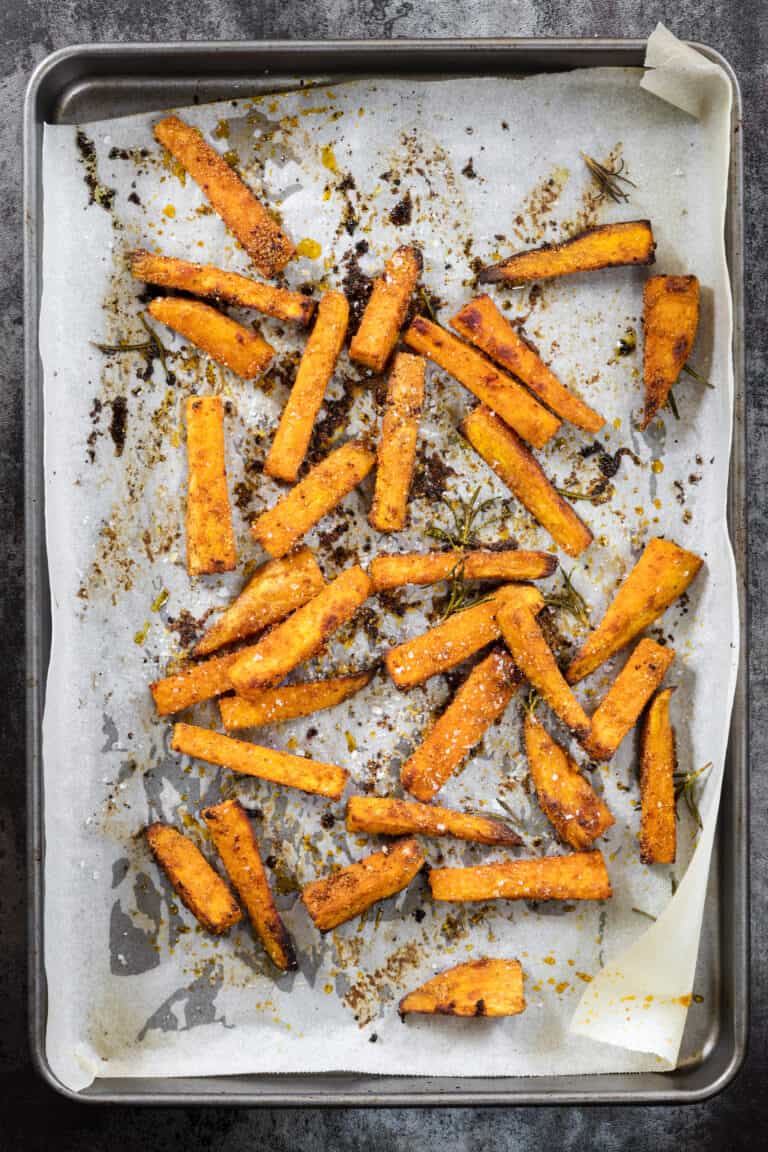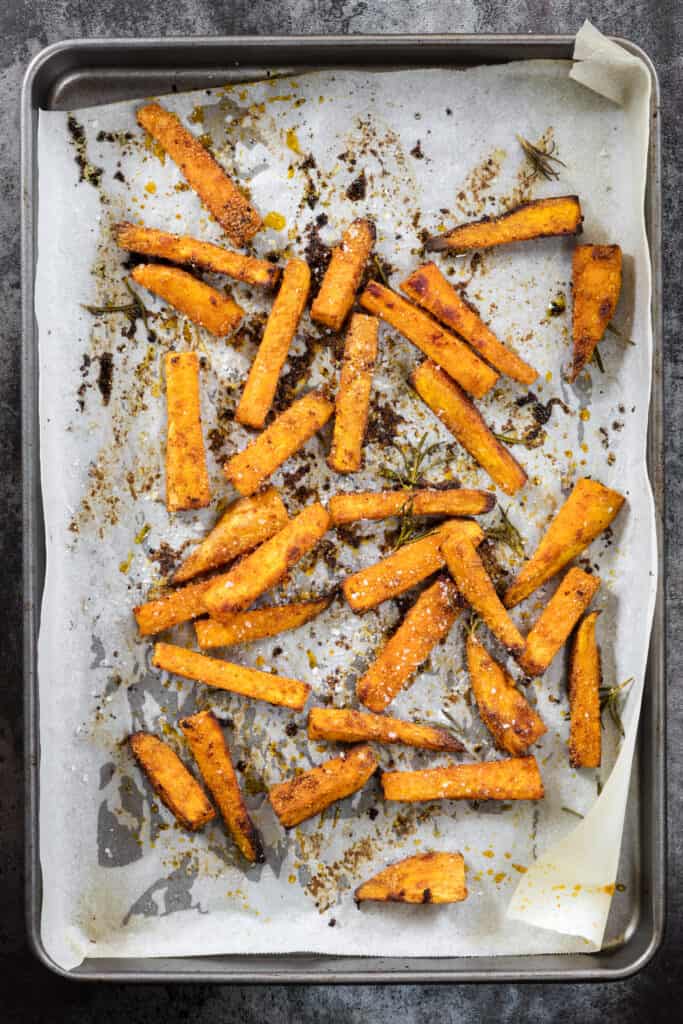 If you've got a fry-loving toddler, see if they'll trade their regular fries for sweet potato fries!

These are super easy to make: you just cut peeled sweet potatoes into the shape of a fry, toss with olive oil and pop into a 400 degree oven for about 15 minutes on one side and 10 on the other. I like to add some cinnamon to these, too!

Don't forget about beans
Did you know beans are actually considered as veggies, in terms of nutritional value? You can sneak beans into tons of things, think quesadillas, soups, pasta dishes, etc.

Note: you can read more below about choking hazards and veggies, but beans are considered a choking hazard. Simply mash them a bit and you'll be fine!

Tips on how to get a toddler to eat veggies
A toddler is one of the most stubborn creatures; they can be especially stubborn when it comes to eating anything that's green. Between ages 1 and 3, your job as a parent is to offer healthy options/veggies at each meal.
It's up to your toddler to decide if they'd like to partake in what you've placed on their plate. There's simply no way you can force a toddler to eat veggies, and there's plenty of research to back up why you shouldn't do this, too!
Keep in mind, most pediatricians and dietitians will remind you: 10 minutes is the longest you can get them to sit at the meal.
Fun ways to get toddlers to eat veggies
Some parents have luck getting their toddler to eat veggies by making them more fun. Can you construct a mini tree out of veggies? Or make a smiley face out of vegetables? What about shaping zucchini noodles into a star? Get creative and you might find your toddler is open, and even excited to be eating vegetables.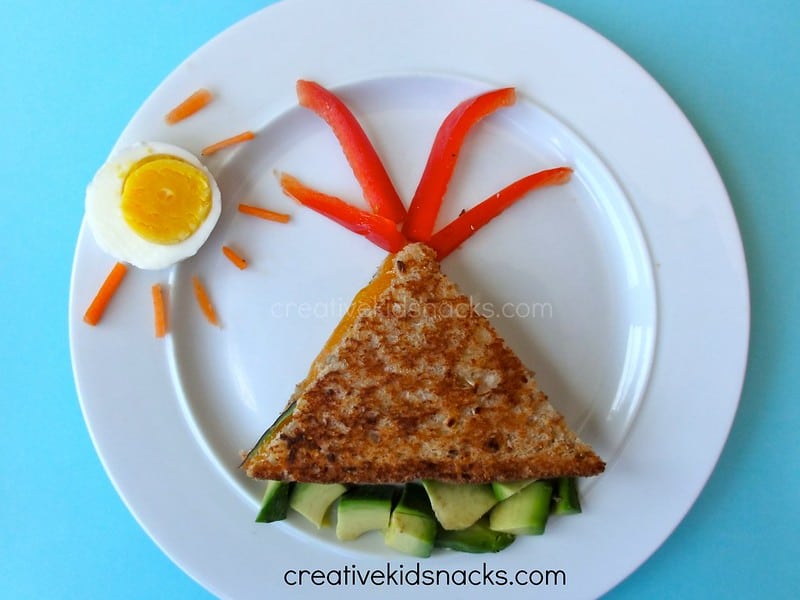 Offer veggies before other "favorite food"
Sometimes when I put everything on my daughter's plate at once it's so interesting to watch her little face decide what goes in her mouth and what doesn't.

I've even seen her mistakenly pick up something green only to quickly spit it out once it hits her tongue.

When she doesn't have a choice and is hungry, though, that's when the real magic happens.

Feed veggies to your toddler first, rather than with their meal. This way they're hungry and they don't have a choice to select something more desirable.

Place a small amount of veggies on the plate
Offering up your toddler a plate filled with foods they've never seen before and in large quantities is a recipe for disaster.

Instead, offer a very small amount of veggies next to foods they know and love. Gradually, you'll increase the quantity as they get more comfortable with the new items on their plate.

Be persistent
Of course I'm a huge fan of sneaking veggies into my toddler's food, but I also like to put veggies on her plate each day as well. And this is because I want her to get familiar with them on their own, and not just "hidden" in other things.

After all, I don't intend to be making veggie-filled muffins well into her teen years!

The key with this is to put a small portion of veggies onto your toddlers plate each and every day. Sure it might take them weeks to warm up to it, but they are consistently seeing that you are offering them veggies.

Eventually, they will become curious and will likely try them. But this doesn't work if you only occasionally do this, you have to be consistent. To back up this practice, research shows us that stubborn toddlers need to be exposed to a new food item 10-20 (or even more) before they're willing to try something new.

Lead by example
I can't tell you how many times my daughter has been curious about the foods on my plate despite the fact that she won't touch them when they're on hers. Consistently modeling healthy eating habits in front of your toddler will naturally invoke curiosity on their part. Let them try food directly off of your plate if they express interest.
Fun recipes for toddlers who won't eat vegetables:
Broccoli and cheddar cheese nuggets
Other questions you may have related to getting your toddler to eat vegetables:
When can my toddler eat raw vegetables?
While most choking related incidents happen before children turn one, some foods remain choking hazards until age 7.
In terms of veggies, it's best to avoid the following:
Even though I don't find items like raw celery, cucumbers and zucchini on this list of choking hazards, I would only serve very hard veggies in small pieces. You can always mash beans and serve them without any issues.

Cooked veggies is a great alternative to raw. Make sure to steam veggies whenever possible, as this is the healthiest way to cook them. Never put them in the microwave–the microwave zaps the nutrition right out of anything.
Have any additional ideas on getting toddlers to eat veggies that I missed here? I'd love to hear your suggestions below!
Related toddler resources:
Related: Preschool lunch ideas for toddlers