There's a reason breast milk is referred to as liquid gold– every ounce takes work, whether you are pumping or breastfeeding. So when you have leftover breast milk how do you properly store it so you don't waste even one precious ounce?

Here's everything you need to know about storing and heating breast milk safely.
Baby didn't finish bottle of breastmilk, can I reuse?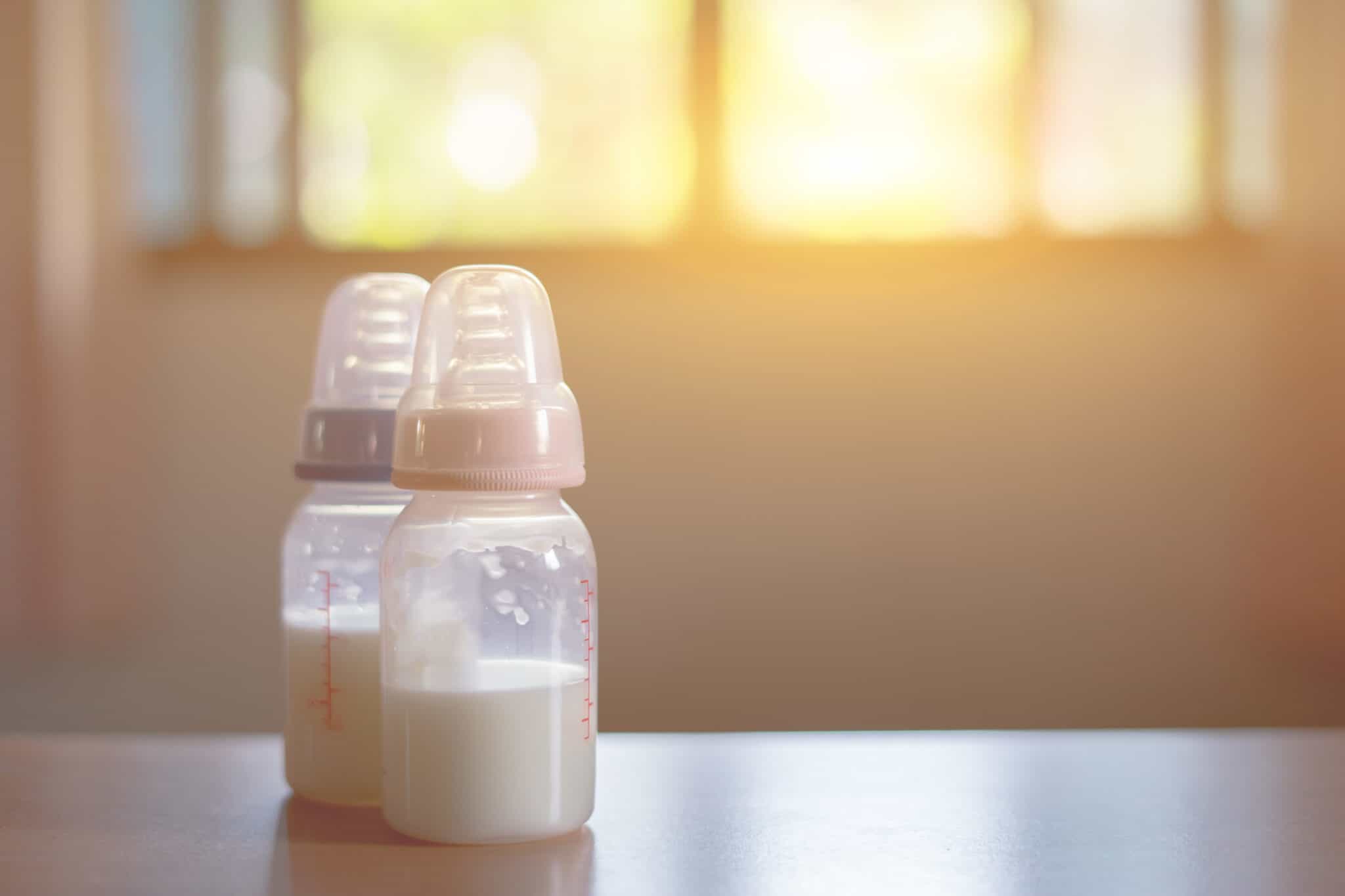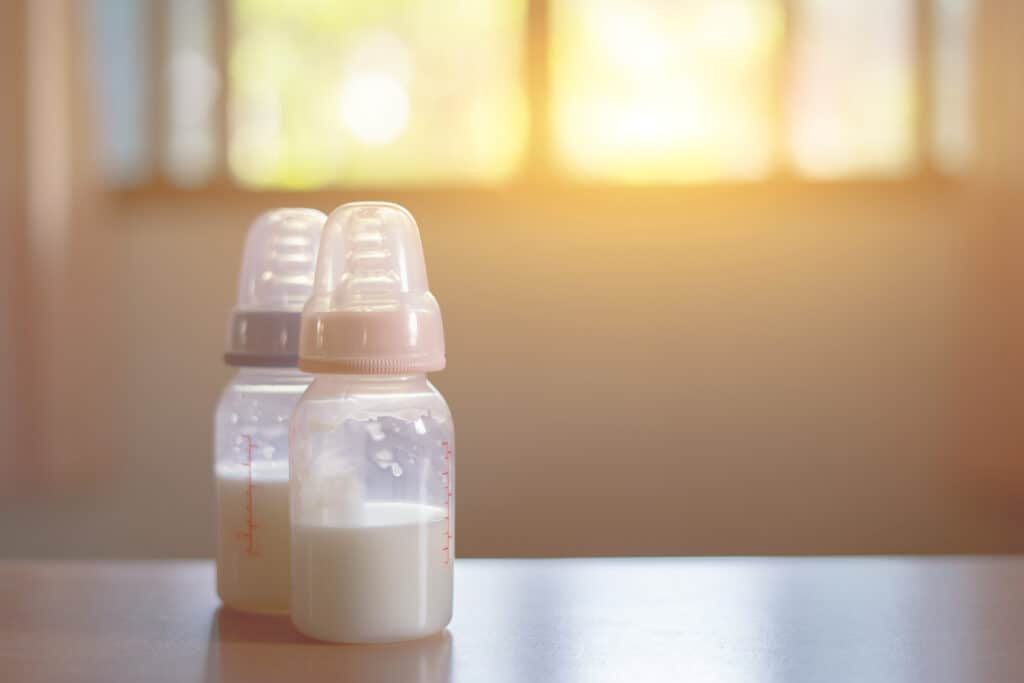 You can safely reuse a bottle of breast milk your baby didn't finish within 2 hours of initially giving the bottle. After two hours, you've got to toss it. Bacteria from your baby's mouth will pass through the nipple into breastmilk.
There's little research that states you must put the unused milk in the refrigerator if you're planning on offering your baby more within the 2 hours, but we do know that bacteria growth slows in the refrigerator.
So if you're planning on feeding baby again soon, just stick the unused portion in the fridge.

How long does breast milk last after warming?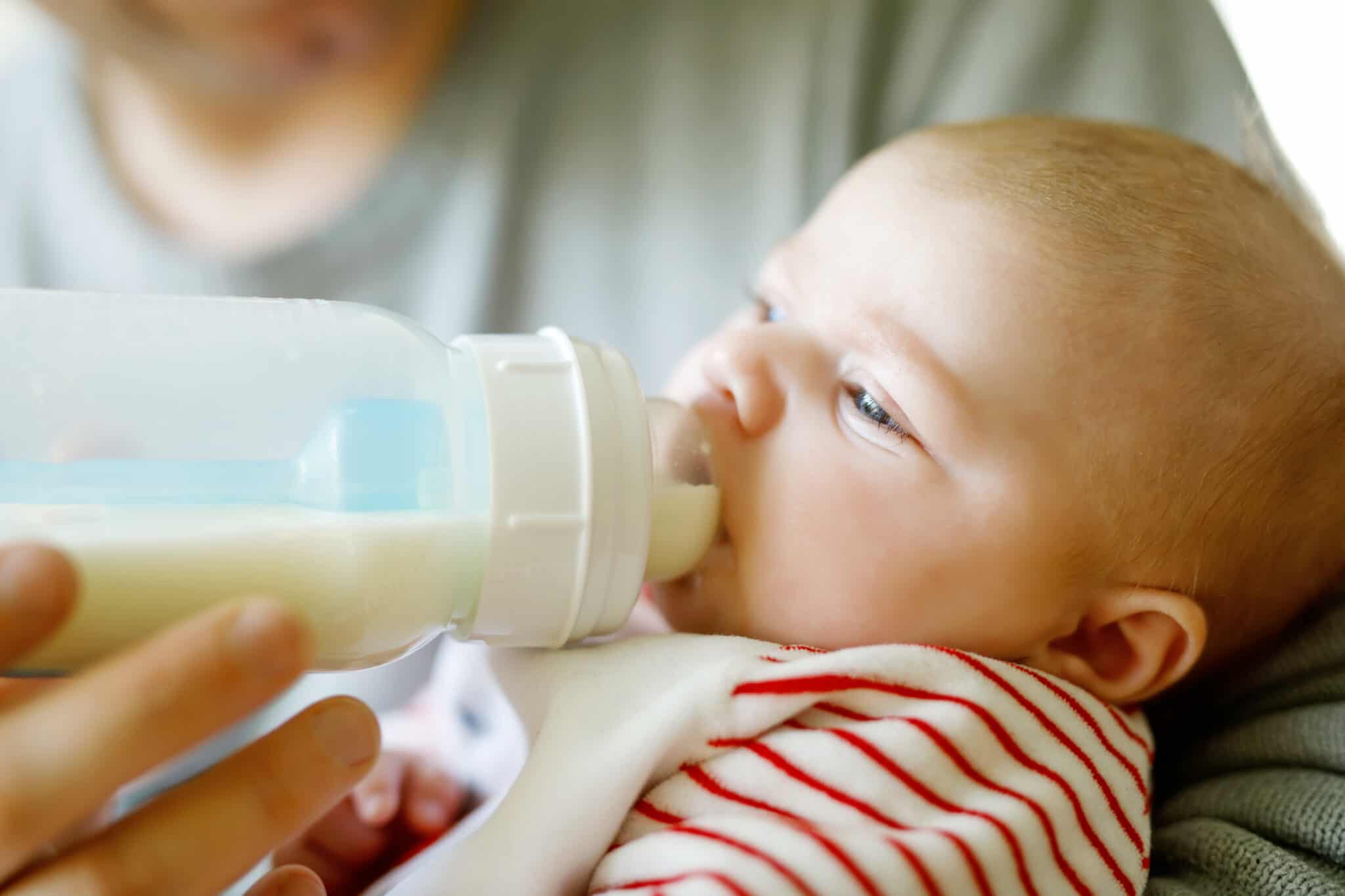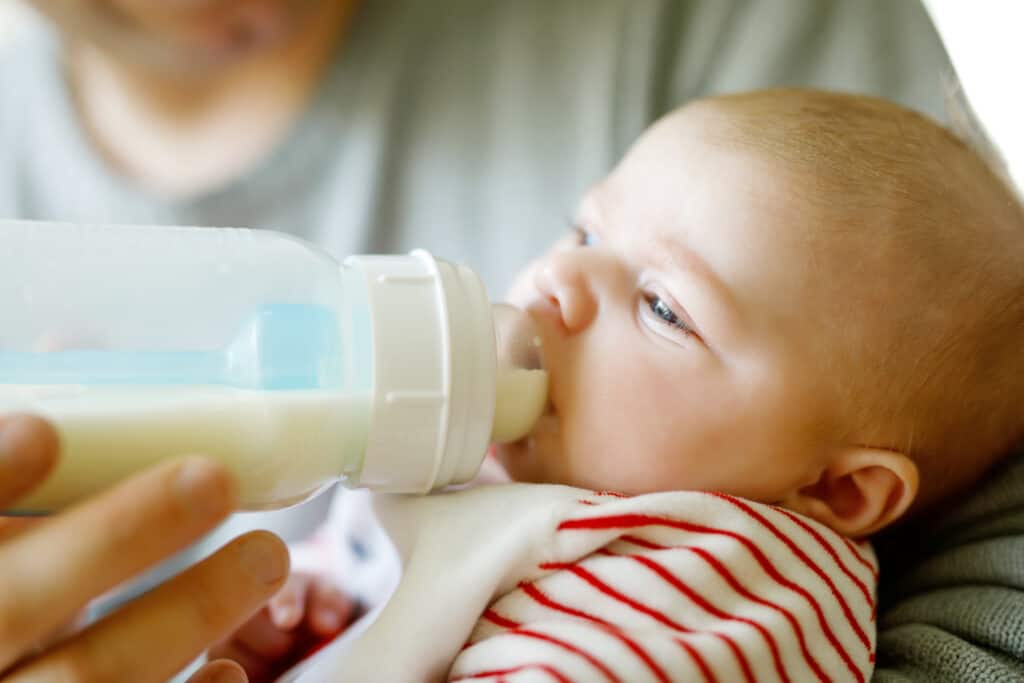 Warmed breast milk will last up to two hours after initial warming, after that, you must discard.

Once breast milk is heated, can it be refrigerated?
Once you've heated breast milk you can refrigerate it for up to two hours if your baby didn't finish the bottle. After two hours, you must discard the breastmilk.

How long can breastmilk be at room temperature?
Depending on whether you just pumped fresh breast milk, recently thawed it or if it's just leftover from a bottle your baby didn't finish, you'll need to follow unique guidelines.
You can safely store freshly expressed breastmilk at room temperature for up to four hours.
If you've recently thawed breastmilk, you can safely store it at room temperature for up to two hours.
If your baby didn't finish a bottle, you can safely keep that out at room temperature for up to two hours.
How long is breast milk good for in the fridge?
Freshly expressed breastmilk can last in the fridge for up to four days before it goes bad. Make sure you're labeling containers with dates and storing the containers in an airtight container at the back of the fridge.
Do not store breast milk in the door of the fridge. Once the four days is up, you can toss it in the freezer.

Can you freeze refrigerated breast milk?
You can freezer refrigerated breast milk, granted it has only been in the fridge for no more than four days and has been kept in the back of the refrigerator.
How do I warm breast milk?
To warm breastmilk you have a few options:
You can use a bottle warmer and heat. However, babies quickly develop preferences and tastes to what they're accustomed to, and if you don't feel like lugging a bottle warmer everywhere you go, I'd consider the other two options.
Alternatively, you can fill a pot or glass with warm water and place the bottle in it to warm it up.
The easiest and quickest method is to simply run the bottle under warm water until you warm the bottle up.
The CDC does not recommend that you use the stove top or the microwave to heat up bottles. Make sure you always test the temperature of the breast milk before giving it to your baby.
What's the best way to thaw breast milk?
To thaw breast milk, place frozen breast milk in the refrigerator 24 hours before you want to use it. You can also quickly thaw breast milk by placing the frozen milk in a container of warm water.
Do not leave breast milk out on the counter to thaw, or put in the microwave or stovetop to thaw.
After you've thawed breast milk how long is it good for?
This depends on the method you used to thaw it. If you opted to place frozen breastmilk in the fridge to thaw, you've got 24 hours once that milk is thawed out before you have to toss it.

If you thawed breastmilk by warming under hot water you need to use it within two hours.

Can I combine breast milk from different days/pumping sessions and store in the refrigerator?
Yes, you can combine breast milk from different pumping sessions. Keep in mind, breast milk only lasts for up to four days in the fridge, and when you combine milk from different pumping sessions go with the date from the first date.

What's the best way to freeze breast milk?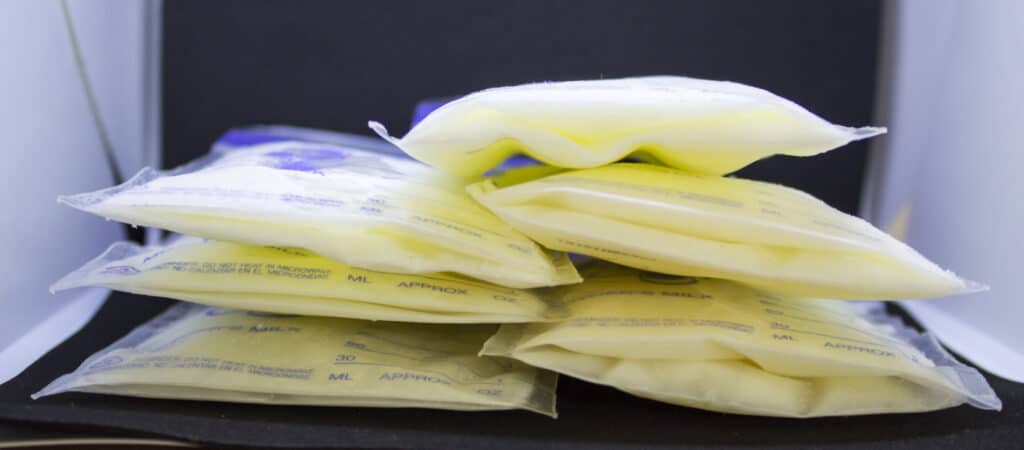 Because you can't keep thawed breast milk too long, it's best to only freeze two ounces at a time. Don't freeze your breast milk in tupperware or anything other than breast milk storage bags and make sure to label it with the date.
You can safely keep breast milk frozen for 6-12 months, although the CDC recommends 6 months is optimal. If you have a deep freezer that you don't really open a lot, you can feel more confident keeping it up to 12 months.
To store a lot of breast milk at once without taking up a lot of space, lay the breast milk flat while it freezes and then you can stand them up once they've solidified. You can then group bags with similar dates together in large freezer bags so you can better contain them within your freezer.
Combining foremilk and hindmilk when storing breast milk in the fridge
Many breastfeeding moms use the haakaa to collect milk from the opposite side their baby is breastfeeding on.

Milk primarily collected with a haakaa is foremilk, or the milk that comes first, and is mostly water and while it does contain vital nutrients, it is lacking in fat.
For this reason, if you are building a milk supply with milk collected with your haakaa only, it's a good idea to combine foremilk with hindmilk, or the milk that comes after the foremilk. Hindmilk contains a lot of fat and keeps baby fuller longer.
You can safely combine foremilk and hindmilk and store in the fridge for up to four days before using or freezing.

Products and tips for storing breastmilk in the fridge and freezer
If you're a mom that pumps exclusively, check out Dr Brown's Formula Pitcher. You simply pour all of your pumped breastmilk in the pitcher throughout the day and at the end of the day you can easily make your bottles for the next day by just pouring desired amounts.

Pumping breast milk that's immediately going into the freezer is really easy with these Medela Breast Milk storage bags. You can use the adapter and pump directly into the bag, which means there's no risk of spilling anything during transfer. I tried other brands of breast milk storage bags and found that milk would leak out of cheaper bags when defrosting.

Many moms have tried the empty soda carton hack to store frozen breast milk. To maximize space in your freezer, freeze breast milk flat, and once it's solid, just remove the top of the soda carton and stand breast milk up. Make sure to date each bag so you can use them up before they expire.
Related breastfeeding resources:
Foods to boost your milk supply